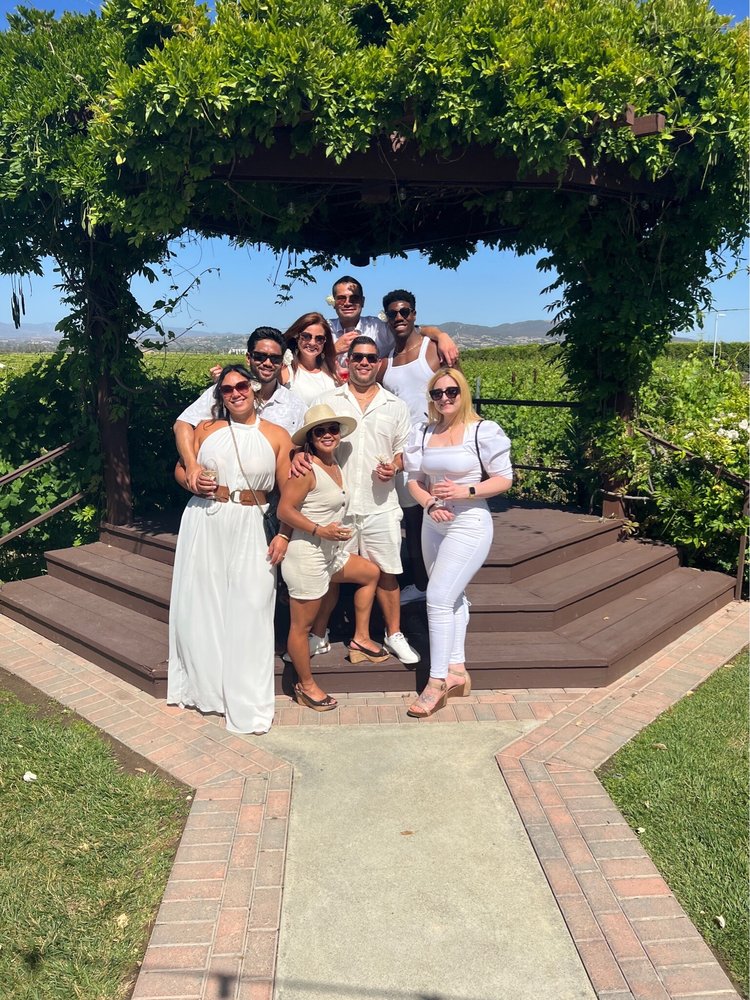 No occasion, just grab some friends or family and get ready for fun!
Fully private, themed, exclusive wine tours – Rockin' Wine is the premier wine tour group in Temecula Valley.
No reason needed, just a desire to have some fun.
You don't always need an excuse to go on an amazing wine tour, we'd love to show you around any time.
Rockin' Wine Tours provides one of a kind exclusive wine tours of all wineries in the Temecula Valley! There is a reason we have been voted the "most fun" wine tour in all of Temecula!
If you book a private tour you will have your party bus all to yourselves!
We are here to show your group a great time while enjoying some of the best wines in the region.
We have won many awards and been on many TV shows and Radio broadcasts as well as hosted many famous celebs!
If you have a group of 10 or more guests you qualify for a private wine tour! There will be nobody else in the bus besides your own group you came with and we can pick you up at any location local to the area including most VRBO's / AirBNB, Hotel, Public spot such as Old Town Temecula etc!
Kenny is the best! He wasn't our tour guide, but he told us some fabulous trivia about Temecula! He also is an awesome leprechaun.
No matter what package you choose, every wine tour includes the following:
Our tours tend to book up fast, especially on the weekend, so make your reservation as early as possible. Give us a call or use our reservation form on this page and we'll see you soon!